Of the thousands of fatal work-related injuries that occur each year in the U.S., a few are so egregious they draw the attention of government prosecutors. It's uncommon for worker fatalities to be criminally prosecuted so when it happens it's noteworthy. The trouble is, we haven't had a repository with information about these cases. But now we do!
The Center for Progressive Reform's (CPR) Katie Tracy has been digging through court records, investigation files, and news stories to identify them. After assembling information on more than 75 criminal cases from 17 states, she knew it was time to share all of it. The result is CPR's user friendly and publicly-available "Crimes Against Workers" database.
The oldest case in the catalog involves charges brought against Max Blanck and Isaac Harris, the owners of the Triangle Shirtwaist Factory in New York City. A fire in 1911 at their factory killed 146 garment workers.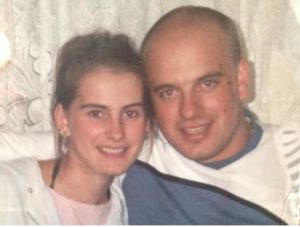 More than half of the cases currently in the database are from 1990 to the present. You'll find, for example, the case from 2008 in which Ramadan Kurtaj, 27, and Donald Leo, 30 were killed by a crane at a construction site. The owner of New York Crane and Equipment had been warned 10 months earlier that welding repairs made to the crane were probably inadequate.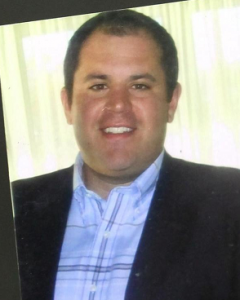 New York assistant district attorney Deborah Hickey filed charges of second degree manslaughter and criminally negligent homicide against the company. The Crimes Against Workers database not only lists details about the case, but links to Google drive with key documents. This includes the New York Supreme Court's decision in the case (the owner was acquitted), along with news clips about what has transpired since the court ruling (i.e., a jury award in a civil case brought by the Kurtaj and Leo families.)
For those cases in which OSHA or a state OSHA conducted an inspection following the fatality, the database links to the record on OSHA's website.
Katie Tracy worked with several COSH groups to pull together some of the unique records that are available in the database. Nadia Marin-Molina of NYCOSH contributed dozens of documents from the campaign advocates launched following the death of construction worker Carlos Moncayo, 23.  This includes advocacy materials developed by NYCOSH to push the Manhattan district attorney to bring manslaughter charges against two managers with Harco Construction. Similarly, Tracy collaborated with Jay Herzmark with Safework Washington. He contributed police reports and case file documents on the death in January 2016 of Harold Felton. The 36 year old died in a collapsed trench while working on a sewer repair project in a West Seattle neighborhood.
"Until now, such information has been scattered across the Internet and not terribly useful to advocates and researchers," Katie Tracy noted. "Our aim was to create a one-stop shop for district attorneys, worker safety advocates, and family members. They can research how worker fatalities have been prosecuted in other jurisdictions, find out the types of criminal charges brought, and read case files, media clips, and other material that might assist in their efforts."
The "Crimes Against Workers" database is a work-in-progress. As additional cases are identified–whether brand new or from decades past–CPR will add them to the repository. They welcome contributions from individuals who are familiar with cases which don't appear in the database, or who have records that would add to the collection for a particular case.
CPR's new database stems from some of the the organization's previous work. In 2016, CPR published a guide for safety advocates who want to enhance criminal prosecutions for crimes against workers. The manual "Preventing Death and Injury on the Job: The Criminal Justice Alternative in State Law" provides an introduction to criminal law and criminal procedure within the context of work-related fatalities. The authors provide tips for reaching out to local prosecutors and ways to make the case that a workplace fatality is a potential crime that deserves attention.
"Worker deaths are too often dismissed by local authorities as unfortunate accidents," said law professor Rena Steinzor and co-author of the manual. "But when workers die or are seriously injured because their employers didn't follow the law, police and prosecutors need to investigate and go where the evidence takes them."
Each of the 75 cases in the "Crimes Against Workers" database are unique. Some were successful for the prosecutors, others were not. Some of the defendants plead guilty, others were acquitted. Some of the cases were decided long ago, while others are newly underway.
The repository gives us a chance to examine a notable subset of worker fatality cases—those in which criminal charges were brought. I'm eager to dig in and learn from it.  I encourage you to: Use it! Share it! Add cases! And contribute records!