by Jonathan Heller and Ana Tellez
The tax code overhaul is pressing on, with a full Senate vote coming later this week. As the seemingly chaotic drama unfolds in Washington, DC, our collective health and well-being awaits its fate.
Let's say it outloud, in case any of us are confused: the path towards our health and well-being is paved with public funding! Taxes are how we create the conditions in which everyone in our society can thrive. Our tax structure reflects who we want to be as a society; it binds our social contract.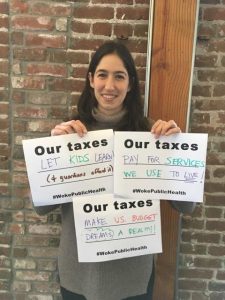 Our taxes educate our kids and prepare us for jobs. Our taxes build and maintain our roads, bridges and public transportation systems as well as our parks. Our taxes fight fires, protect us from disasters, and help us recover from devastation. Our taxes protect our food, water, and air. And, yes, our taxes also provide health care for many of our elderly and our poor. All of these are crucial for the health of our communities and our own families.
Our taxes, it turns out, allow us to succeed. Think of Amazon's current search for its second headquarters — its main parameters include for the location to "be able to attract top technical talent, be within 45 minutes of an international airport, and have direct access to mass transit." Cities  that have not had the public funding to invest in these resources are automatically disqualified, and it's their residents who bear the burden of another lost opportunity to improve their well-being.
Worse, the inequality that we've created for ourselves has clear consequences when it comes to health. Data from across the country and around the world show that people who live in places with more inequality overall experience poorer physical, mental, and social health. While it may not be surprising that those with the least have worse health, these studies find that those on the upper end also suffer. Instead, we could all do better when we all do better.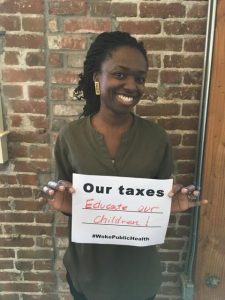 There's good news, though! More than ever before, we as a society have the knowledge and resources to create the conditions needed for good health and to build an inclusive community in which everyone — people from all racial, ethnic, and economic backgrounds — has what they need to thrive.
But we face a major challenge in building this inclusive, healthy community for all today. A group of the wealthiest people in our country — including many members of Congress — are intentionally eroding our faith in public funding and public institutions. Perhaps not coincidentally, these same people are positioned to benefit financially the most from this narrative.
We see this narrative at play when we find out that American people and corporations stash close to 10% of US GDP in tax havens around the world, and we barely blink an eye. Our expectations for everyone paying their fair share are extremely low. We shouldn't let anyone evade paying their share. All of us should be proud to pay our taxes, recognizing it is an investment in our nation's health, safety, and future.
The tax bills put forward by Congressional Republicans use the myth of the trickle-down system to further erode our faith in public institutions. The reality is that by drastically cutting government revenue, working families will face more hardship, young people will have fewer opportunities, and older community members will go hungry. As public health professionals, we know that the Republican tax proposals will literally make more people sick. We can do better for ourselves!
To be sure, we need tax reform. But the proposed tax plan will diminish us, not enrich us. Instead, to build a truly healthy society, we must reimagine, reinvent, and transform our current systems. Let's work on tax reform for all, so that the close to $67 trillion we've got in personal wealth in the US can transform our society to one where our well-being isn't determined by our skin color or our income. Because health is our greatest wealth.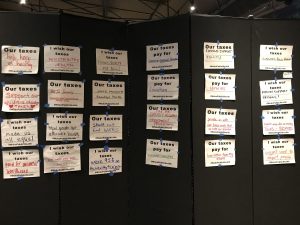 About the authors: Jonathan Heller is co-founder and co-director of Human Impact Partners; Ana Tellez is communications director of Human Impact Partners. They are both members of the Public Health Awakened network. (Sara Satinsky and Alia Luqman with Human Impact Partners are featured above in the photos.)