The National Council for Occupational Safety and Health is marking International Worker Memorial Day with the release of its report, "The Dirty Dozen 2018: Employers Who Put Workers and Communities at Risk."
"There is no reason for a worker to die in a trench collapse. Or get crushed by a vehicle on a car lot because no safety systems were in place. Or to die from an explosion in a workplace where the employer has not implemented safeguards to prevent ignition of flammable chemicals," the report notes. "Yet these preventable and tragic incidents continue to take place in U.S. workplaces."
The 12 firms called out for deleterious safety practices include: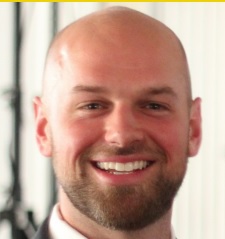 Tesla Motors for rates of serious injuries that are 83 percent higher than the industry average for automobile manufacturers, and for failing to provide employees with information and training on the hazardous chemicals they use.
I'll also note that Tesla's Fremont, CA has been subject to six inspections by Cal/OSHA during 2016 and 2017—two because of injury incidents and four because of employee complaints—all of which resulted in citations and penalties.  Two more Cal/OSHA inspections are currently underway.
Lowe's, the giant home improvement retailer, which continues to sell paint strippers that contain methylene chloride (MC)— a chemical that can cause sudden death. Drew Wynne, 31, purchased a MC-containing product at a Lowe's in South Carolina. In October 2017, he was asphyxiated by the fumes while using it to strip a floor.  Wynne's  mother remarked,
"To this day, you can walk into Lowe's and other home improvement retailers and buy the same product that killed Drew—plus numerous others containing the same chemical."
Lowe's CEO Robert Niblock has ignored calls to remove MC-products from its shelves.
Patterson UTI Energy operated a natural gas drilling platform in Quinton, OK that was the site of an explosion in January 2018 that killed five workers: Roger Cunningham, 55; Josh Ray, 35; Cody Risk, 26; Matt Smith, 29; and Parker Waldridge, 60. National COSH notes that 13 workers in the last decade have been fatally injured at worksites involving Patterson UTI.
The other members of National COSH's "Dirty Dozen" for 2018 are:
Amazon for the seven workers who suffered fatal injuries at its operations since 2013;
Case Farms for an workplace injury rate that is more than four times higher than other poultry plants;
Dine Brands Global, the IHOP and Applebee's restaurant brands, for more than 60 complaints by workers of sexual harassment and abuse;
JK Excavating for the death in December 2017 of Zachary Hess, 25 in an unshored trench and repeat violations of safety standards for excavation projects;
Lynnway Auto Auction for failing to implement safety improvements related to moving vehicles, one of which resulted in the May 2017 death of five people including an employee;
New York and Atlantic Railway for failing to address hazards that led to amputations and for retaliating against workers who raise safety concerns;
Sarbanand Farms for the heat-related death of Honesto Silva Ibarra, 28 and retaliation against 70 of his co-workers;
Verla International for the explosion in November 2017 that killed employee William Huntington, 57 and injured 125 co-workers and eight firefighters; and
Waste Management for the death of Eric Russell, 24 at one of the firm's recycling plants and for a workplace safety record since 2000 that's resulted in nearly $1 million in penalties.
National COSH's report does not just describe misdeeds by these employers. The report lists safety and worker engagement practices that are necessary to prevent injuries and deaths.
During a press conference to announce the report, the brother of Drew Wynne said something that I've heard many, many times from family members who've lost a loved one from a workplace hazard:
"My brother didn't need to die, and we don't want to see this kind of tragedy happen to other families."
The number of individuals who die in the U.S. from acute traumatic injuries at work is about 14 per day (based on data from 2016 (the most currently available.)) Ten to 20 times that many die from work-related cancers and other illnesses.
Hundreds of Worker Memorial Day events are taking place this week in the U.S. and abroad. Find one in your community (here, here).