In the last 20 years, there's been a 70 percent increase in skin cancer diagnosis and treatment among U.S. residents.  I just read a super interesting paper involving public employees in Colorado and an effort designed to prevent them from developing skin cancer.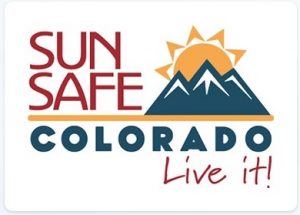 The paper reports on the impact of the Sun Safe Workplaces program, an intervention that includes adoption of robust occupational sun protection policies and worker training.
The paper reports on the researchers' evaluation of its impact two years after the intervention was implemented.
Their follow-up assessment involvement interviews with managers and line supervisors, and surveys of workers to evaluate the effectiveness of sun protection policies and the worker training.
An agency's policy was only considered sufficient if work schedules avoided outdoor work during midday hours. The researchers not only asked, but looked for evidence that the organization provided:
sunscreen
wide-brimmed hats and sunglasses
long-sleeved shirts and long pants, and
outdoor shade.
The intervention was evaluated by a pre-test/post-test design. Two years post intervention, nearly 1,800 outdoor workers from 63 different public sector agencies answered the post-test. Half of the workers were employed at agencies that participated in the intervention. The other half worked at agencies that received only basic information on sun protection. Among other things, the authors found significant differences in the use of a wide-brimmed hat, sunglasses, and sunscreen in the group of employees who received the comprehensive intervention.
The authors note:
"Sunscreen is a popular sun protection practice in North America, which undoubtedly led many employees to opt for it. However, the improved use of wide-brimmed hats is notable, especially as hats with any brim did not increase, suggesting the effect of the intervention was to increase use of highly protective headwear. Wide-brimmed hats protect the ears and neck, while baseball hats with only a front brim protect only the middle of the face."
They also conclude that the sun safety communication, which involved interpersonal, digital, and posters, as well as the worker training was instrumental in the intervention's effectiveness. They say:
"Policy adoption alone is unlikely to improve sun protection on the job. Instead, a comprehensive approach is needed that not only advocates for a new and improved occupational sun protection policy but also delivers training to employees, assists managers and supervisors in communicating with employees about sun safety, provides equipment that can support sun safety (e.g., sunscreen and wide-brimmed hats) to achieve real improvements in sun protection in the workplace."
More information about the Sun Safe Workplaces skin cancer prevention is available here from ClinicalTrials.gov  The study is funded in part by the National Cancer Institute and the Kaiser Foundation Research Institute.